We offer a full line of service to get and keep your investment in a log home beautiful. We begin with a thorough pressure washing. We then repair woodpecker damage and bee holes, blending to match. Next we apply two coats of CWF-UV5 to all logs and trim. This method has been tested for 30 years and we have found the system will last 7-10 years, looking great the entire time. Rotten logs are no problem as we can repair or replace as necessary. If you are frustrated with all the care required in owning a log home then turn over the hard work to us! We will make it easy to keep your home in great shape! Call us at 717-371-3463 today!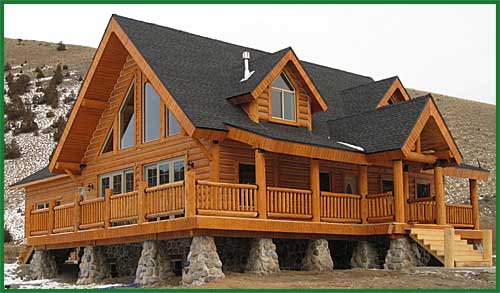 This log home in upstate New York had several rotten logs damaging the appearance and integrity of the home.
We had to jack up the house and replace several courses of logs.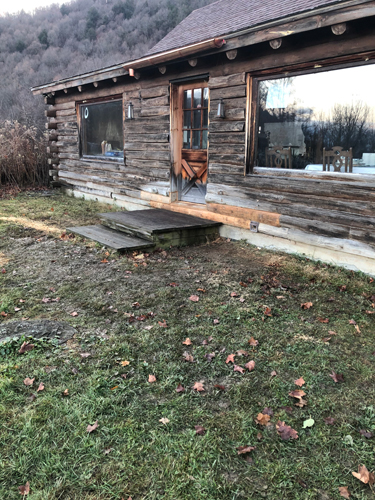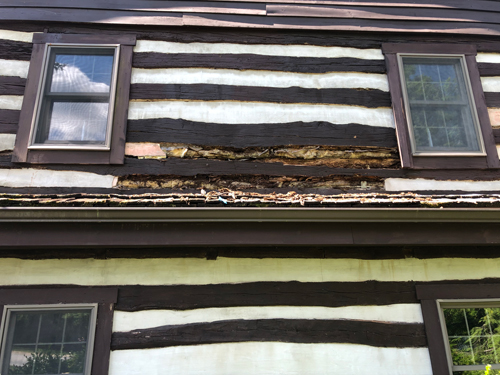 This home had a rotten log right in the center.
Fortunately, we were able to find a 200 year old log that was a perfect match.
This home finished with Sikkens began to show serious discoloration.
We were able to clean the home and applied a slightly darker stain blending the discolored areas to a like new look.
This home was badly faded and had multiple colors. They had a horrible looking T-111 siding on the gable ends.
We re-stained the logs, painted the trim all one color and added batons on the siding to create a board and baton look.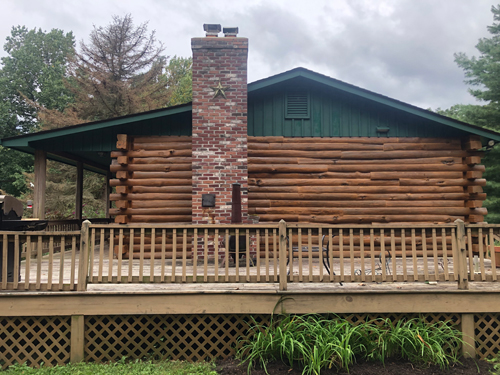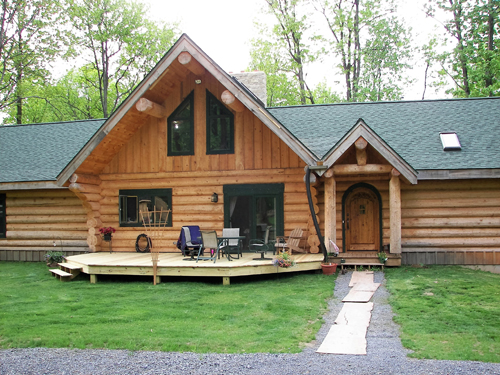 This house came from British Columbia and was allowed to age for 3 years.
We cleaned the home and applied 2 coats of CWF-UV5.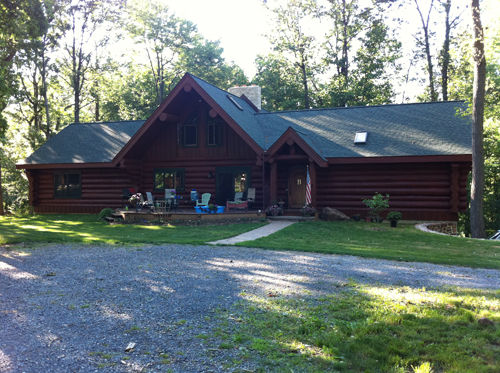 SECURE OUR LOG HOME RESTORATION SERVICES TODAY AND WE'LL HAVE YOUR LOG HOME LOOKING BRAND NEW IN NO TIME!
When given the proper care and attention, log homes are both charming and beautiful. Unfortunately, some log homes are left vacant or are neglected because people don't know how to properly care for them and aren't aware that restoring their log home is just a phone call away!
Because of their unique construction, restoration of a log home depends on careful inspection of the frame, doors, windows, and roof. Livingston Enterprises is more than ready to inspect your home and make any necessary repairs to ensure your home will stay structurally sound for years to come.
Our log home restoration services are unmatched and our team stands ready to restore your log home to its original condition. If you don't need a total restoration and are just looking for some cosmetic interior or exterior touch-ups, no problem, we can do that, too! Please give us a call at 717-371-3463. Click here to visit our Gallery page.
We'll start our log home restoration project with a thorough inspection of your home so we know what needs to be improved or repaired.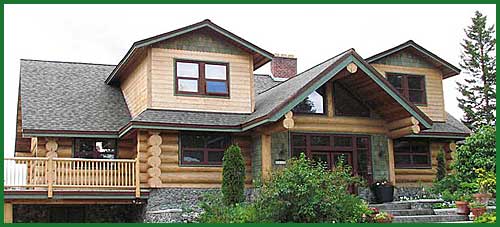 Our team has years of experience working with log homes and a full portfolio of pleased customers. We'd love the opportunity to give you a log home to be proud of!
While we primarily specialize in log home restoration, we can also do interior and exterior repairs and improvements. Just tell us what you need.
Take years of wear off your log home with just one call to Livingston Enterprises. With our pressure washing services, your home will look brand new in just one appointment.
We provide extensive chinking services. If you have experienced any water or cold air penetrating between the logs this is a result of the wood shrinking. These areas can cause unsightly cracks. The chinking is a permanent cure. It fills the cracks and makes the home water tight. For additional information, please call us at (717) 371-4643.